Sparsholt Village Shop and Post Office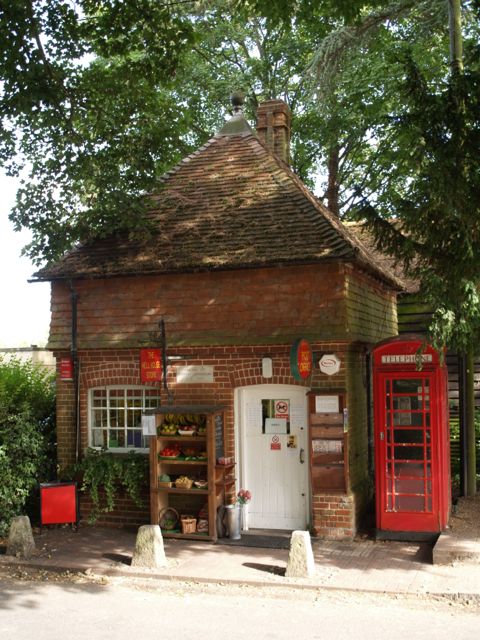 Address
Sparsholt Village Shop/Post Office
Woodman Lane
Sparsholt
Hampshire
SO21 2NR
Telephone Numbers
During normal opening hours, you can call:
Shop 01962 776998
Post Office 01962 776866
OPENING HOURS (Exc. school/public holidays)

During the current emergency - subject to change.

Shop
Opening Hours
Post Office
Opening Hours
Monday to Thursday
08:00 - 13:00
09:00 - 12:00
Friday *
08:00 - 16:00
09:00 - 12:00
Saturday
08:00 - 12:00
Closed
Sunday
Closed
Closed
* exept 5th June when shop will close at 13:00
Shop Order Form:
Google Form
Or contact the Sparsholt Community Support Group who will arrange to place the order for you.
Call 07595 967259 if urgent or email supportgroup@sparsholtparish.org
Welcome
We are very proud of our little shop, and what is probably the smallest Post Office in the British Isles. The shop has been owned and run by the village since January 2009.
An important resource for our community, the shop is committed to supplying competitively priced essentials and wherever possible the best of local produce and products for all our customers.
Given the size of our shop and Post Office we think you'll be surprised by the range of products and services we offer. We are always open to any new ideas and suggestions.
Making us a regular stop for general groceries or to pick up a treat makes all the difference as every purchase helps to ensure our ongoing success.
Village owned and village run for everyone
The Well House, in which the shop and Post Office are located was originally built by private donations to provide the village with a water tank back in 1897. The shop was bought by the community in January 2009. Over two hundred people locally own shares in the Sparsholt Village Shop Association.
Become a shareholder
There is always the opportunity to become a member of the Village Shop Association. As an Industrial Provident Society it's run primarily to provide services for the benefit of the local community, with any profits being ploughed back into the organisation, rather than being distributed to members.
All support from new members is very much appreciated. You can purchase a share for £25. A member can only hold one share and the share carries no right to interest, dividends or bonuses.
To become a member call into the shop or email Janette at sparsholtvs@googlemail.com
How we are run and managed
Just as the shop is owned by the village, so it is run and managed by people from the village. The day to day running of the shop is in the hands of Janette Davies, the Shop Manager and the Post Office is run by Fiona Beckett the Post Mistress.
The shop staff welcome suggestions, questions, ideas or concerns.
Annual General Meeting
We hold an Annual General Meeting every year to report to all shareholders, and the village more generally, on how things are going. Everyone is welcome to attend and we try to give as much notice in advance of the day.
More information